This page was last updated on: March 13, 2023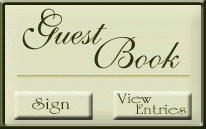 SANCTIONED BOWLING: "THE ONLY WAY TO PLAY!"

Please send comments, questions, and suggestions via e-mail 

A FUTURE FOR THE SPORT.  CLICK ABOVE!!

CHECK OUT THE USBC MEMBER REWARDS PROGRAM.  CLICK BELOW.

THE NEWLY REVISED ASSOCIATION AWARD FORM IS READY FOR DOWNLOAD; CLICK BELOW


USBC LEAGUE FINANCIAL MUSTS ... CLICK BELOW



NEW!!!  TRAINING VIDEOS FOR LEAGUE OFFICERS.  CLICK BELOW TO CHECK THEM OUT.