This page was last updated on: May 12, 2023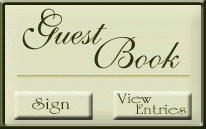 SANCTIONED BOWLING: "THE ONLY WAY TO PLAY!"

Please send comments, questions, and suggestions via e-mail 

A FUTURE FOR THE SPORT. CLICK ABOVE!!

CHECK OUT THE USBC MEMBER REWARDS PROGRAM.  CLICK BELOW.

NEWLY REVISED ASSOCIATION AWARD FORM READY FOR DOWNLOAD;  CLICK BELOW


USBC LEAGUE FINANCIAL MUSTS ... CLICK BELOW


NEW!!  TRAINING VIDEOS FOR LEAGUE OFFICERS.  CLICK BELOW AND CHECK THEM OUT.

CHECK TOURNAMENT RESULTS PAGE FOR SENIOR SINGLES AND OPEN RESULTS