This page was last updated on: March 23, 2020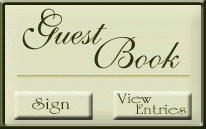 SANCTIONED BOWLING: "THE ONLY WAY TO PLAY!"

Please send comments, questions, and suggestions via e-mail 

A FUTURE FOR THE SPORT.  CLICK ABOVE!!

CHECK OUT THE USBC MEMBER REWARDS PROGRAM.  CLICK BELOW.

CITY TOURNAMENT RESULTS (JUNIORS) .. CLCK ON TOURNAMENT RESULTS BUTTON

OFFICE CLOSED

By order of the Governor of the State of

Indiana, our office is closed and will remain

closed until Tuesday April 7, 2020. 

Please contact us via email at:

or call us at (219) 923-7240 if you have any

questions.

Thank you,

Greater Calumet Area - USBC