This page was last updated on: August 19, 2021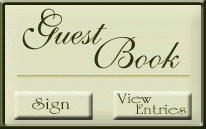 SANCTIONED BOWLING: "THE ONLY WAY TO PLAY!"

Please send comments, questions, and suggestions via e-mail 

A FUTURE FOR THE SPORT.  CLICK ABOVE!!

CHECK OUT THE USBC MEMBER REWARDS PROGRAM.  CLICK BELOW.

THE NEWLY REVISED ASSOCIATION AWARD FORM IS READY FOR DOWNLOAD; CLICK BELOW


USBC LEAGUE FINANCIAL MUSTS ... CLICK BELOW

NEW!  BIRTHDATES REQUIRED ON USBC SANCTION CARDS.  PLEASE READ!!

With the new WinLABS update that launched on Aug. 1, 2021, all memberships now are required to have an accurate date of birth on their profile, or they will not be able to be processed.  

Ensuring accurate dates of birth is essential to keeping up with compliance with SafeSport and USOPC mandates regarding adult/youth leagues and youth/adult interactions. Thank you in advance for helping keep your WinLABS and USBC databases accurate.